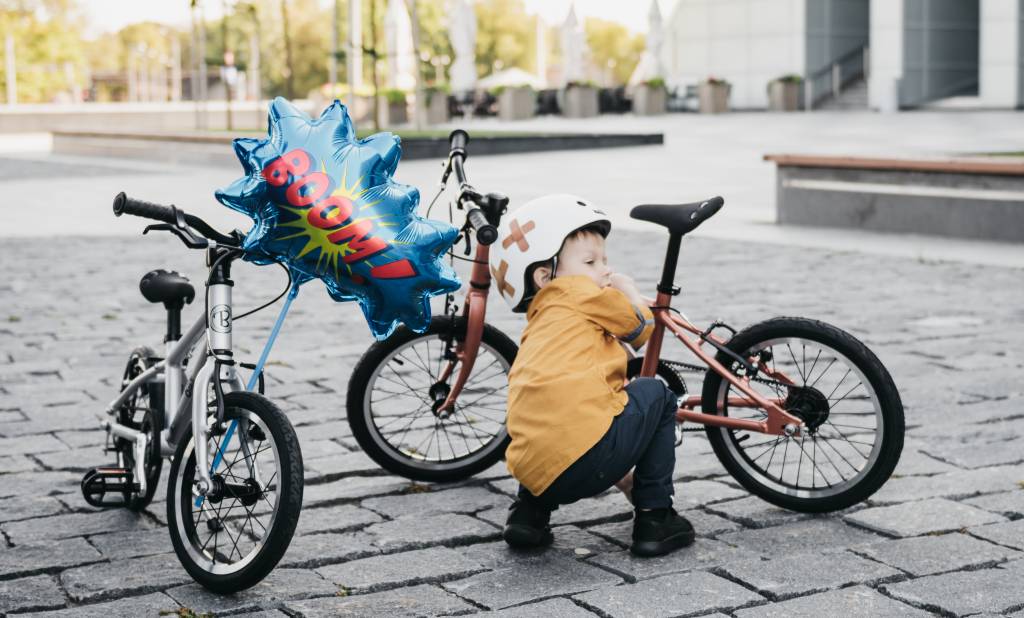 How To Find The Right Size For Your Kids Bike?
The most important thing to do is to measure the inseam of the child to find the suitable bicycle size from our sizing chart with ease!
Measuring Your Inseam
Since this is the primary measure used to calculate your best bike size, don't base your inseam simply on your kids pants size. You need to be more precise. Here's how to do it:
Stand with your back against a wall.
Spread your feet 15-20cm apart on a hard, smooth surface.
Place a book between your legs and up against the wall, spine up; raise it until snug against your crotch (this mimics your bike seat).
Have another person measure from the top of the book (spine) down to the floor.
When this is done you can find out which bike will fit your children best as you know lowest and highest position of saddle:
Bungi Bungi Lite 14 = 36 to 45 cm
Bungi Bungi Lite 16 = 41,5 to 51,5 cm
Bungi Bungi Lite 20SS and 3SPD = 48 to 56 cm
Remember! Buying a larger bike to have it for longer time is biggest mistake parents make! If you still have doubts please contact us!
Safety first! Most parents consider purchasing a helmet for their kids when they teach how to ride their first bike. Here you can find an easy guide how to measure head size to pick the right helmet!