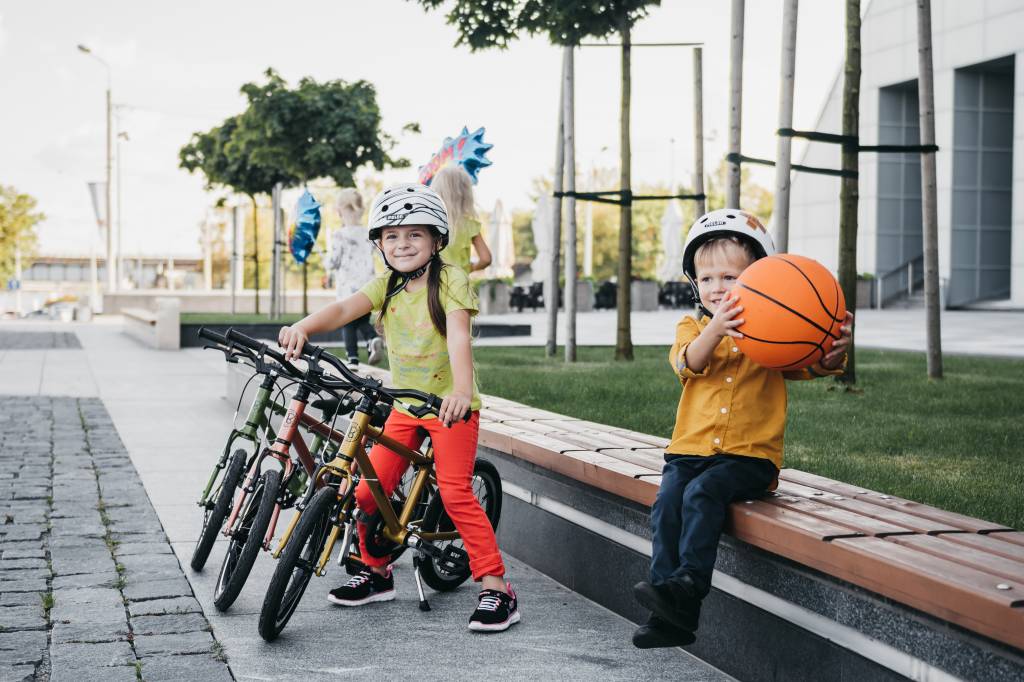 Teaching Children How To Brake
It's time to set the trusted friend aside and get serious. Your kid has finally his very own first bicycle. It probably took a few lessons to get around pedaling and maintaining balance all by yourself, but finally this invaluable skill has been obtained. Now there's only the matter of stopping as well.
And we know that it's not always the easiest thing to teach a kid - why and how brakes work. That's why it is so important for the learning process to have proper brakes that are designed with a kid's skills and needs in mind. 
That is why our bicycles have carefully designed brake levers, that a kid's fingers can easily reach and operate with ease. The little allen screw lets the rider adjust the brake lever's distance from the handlebar as needed to suit all hand sizes. All this makes the next step of learning as simple as the last one.
We wish you and your kids a fun and safe ride every time!